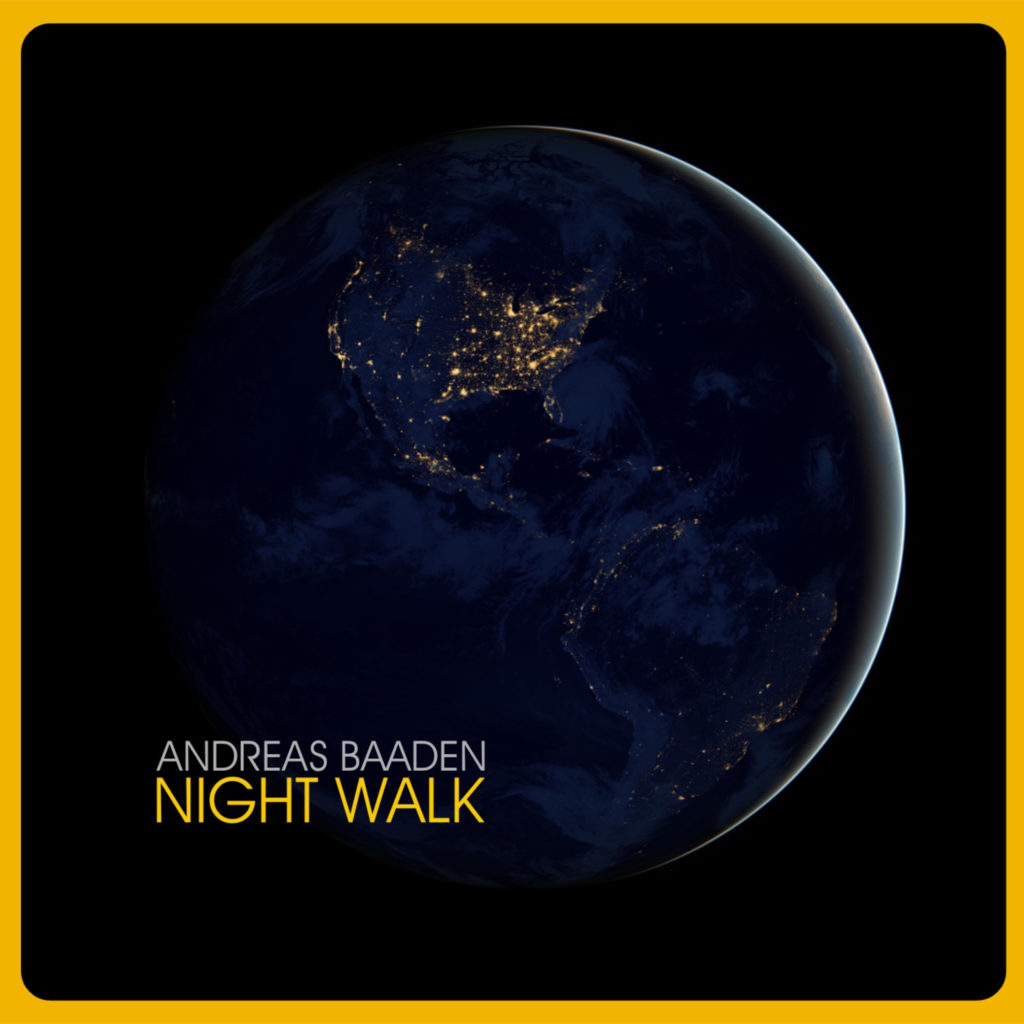 On his tenth album "Night Walk", released by MellowJet Records, Andreas Baaden spans the arc from Berlin School to rock to modern electrobeats and experimental electronic music. Dark ambient and melodic passages make "Night Walk" a varied listening experience. Many of his classic keyboards such as Roland Juno 106, Moog Rogue or Yamaha DX7 from the Antares Studio in Bad Honnef are used – as well as an electric guitar for the first time on Andreas' solo albums.
"Night Walk" – an exciting and melodic album by Andreas Baaden. "I put all my feeling and my heart into this music in the very special year 2020, and I think you can hear that. Music gives us hope and confidence, and that's what I want to convey with this album."
Night Walk is available on CD and for download at MellowJet Records and other online shops, download and streaming platforms.
More about Night Walk
Listen to Night Walk on Spotify:
"Night Walk" is also available on bandcamp: Night Walk on bandcamp